Unlock your senses. Explore Paros.
One of the most charming islands in all of the Cyclades, Paros. Locals say that it is the island of the sun, the sea and ultimate serenity. A place where one day merges soothingly into another without incident. Each day flows, just like the calm, Aegean Sea. The island's alchemy is restorative, cathartic, and elemental.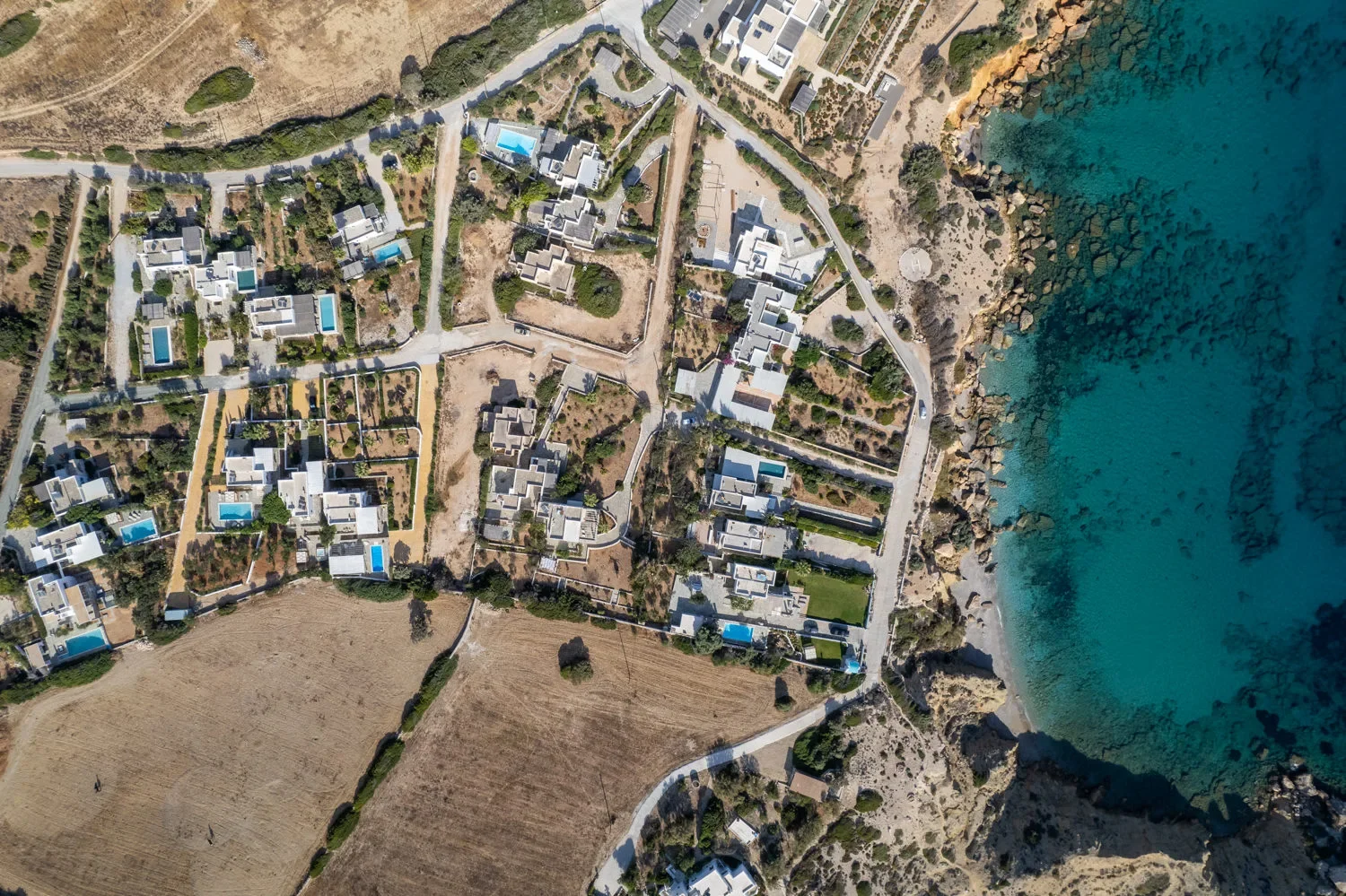 Inspired by nature
Enjoy the local life; swim every day in the shimmering Aegean sea, discover the island's magnificent villages, taste the simple yet extraordinary Greek dishes. As the sun goes down, everything is electrified by the white candescence of the sinking Mediterranean sun. The slow paced Cycladic way of living changes as you discover Naousa. A picture- perfect snapshot of a traditional Greek island village, where tiny white-washed houses encircle a bay filled with colorful fishing boats. The narrow cobbled alleys are in perfect harmony with the authentic architecture.
Perfected by design
Interiors that will offer you peace and serenity. The soothing decoration, carefully selected details create a serene setting.
Check availability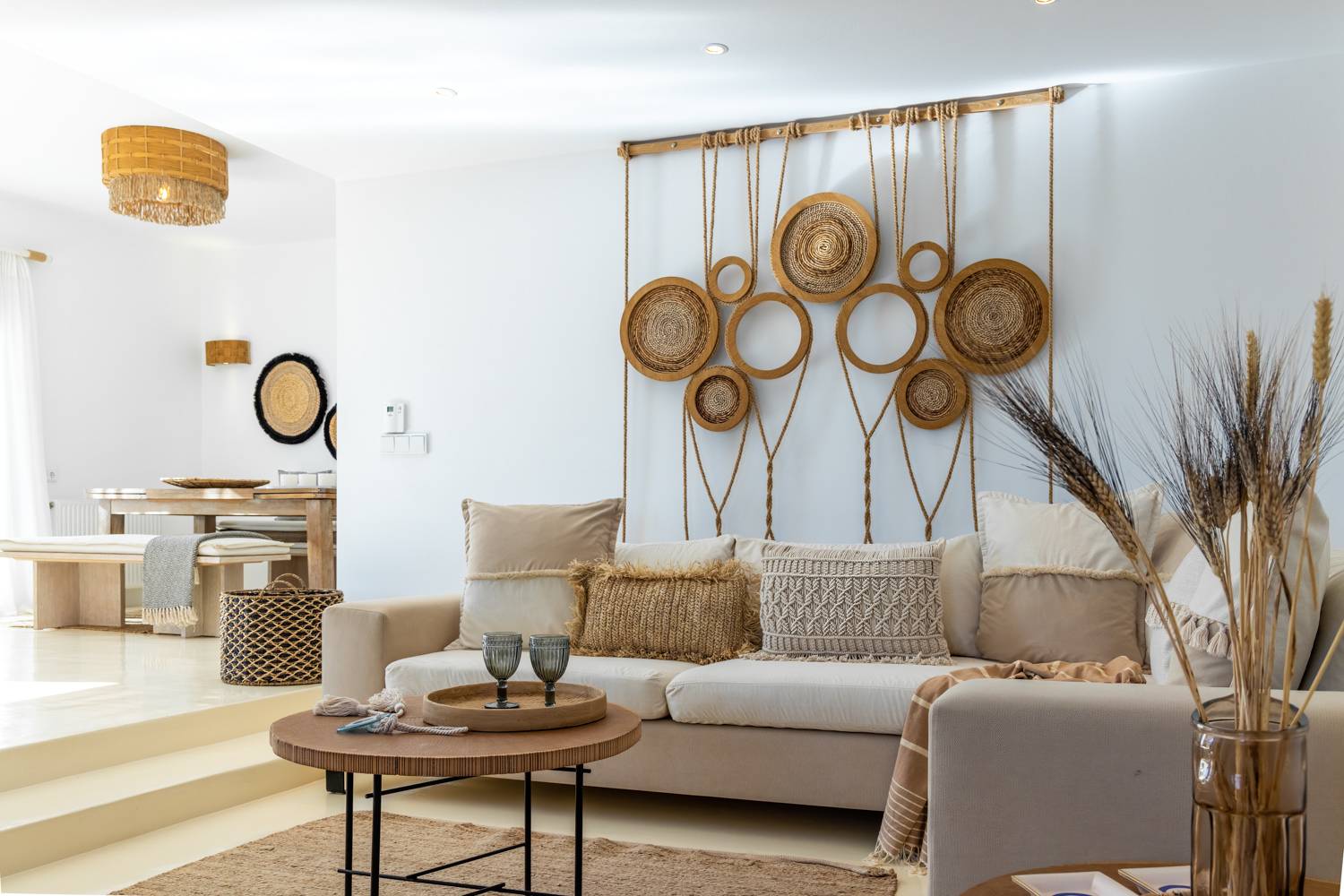 Exterior areas that inspire tranquility and relaxation. Keeping the traditional architecture of the island and integrating contemporary elements to create the perfect space.
Book Now