An ode to minimalism
Inspired by the blue of the Aegean, the slow paced Cycladic way of living and the unique light of Greece. Experience the ultimate summer dream: sea views, balmy bliss and a refreshing dip in your own private pool. We have created the perfect balance between absolute comfort and the natural beauty of the landscape. Soak up precious moments in paradise at our secluded oasis.
Mykonos
Every captured moment in Mykonos is a portrait of eternity. An island known for its cosmopolitan atmosphere and lavish lifestyle. Long, rosé-fuelled lunches at buzzy beach clubs and tavernas give way to sundowners at the water's edge and quieter evenings exploring the cobblestoned streets of white-washed Chora, the main town.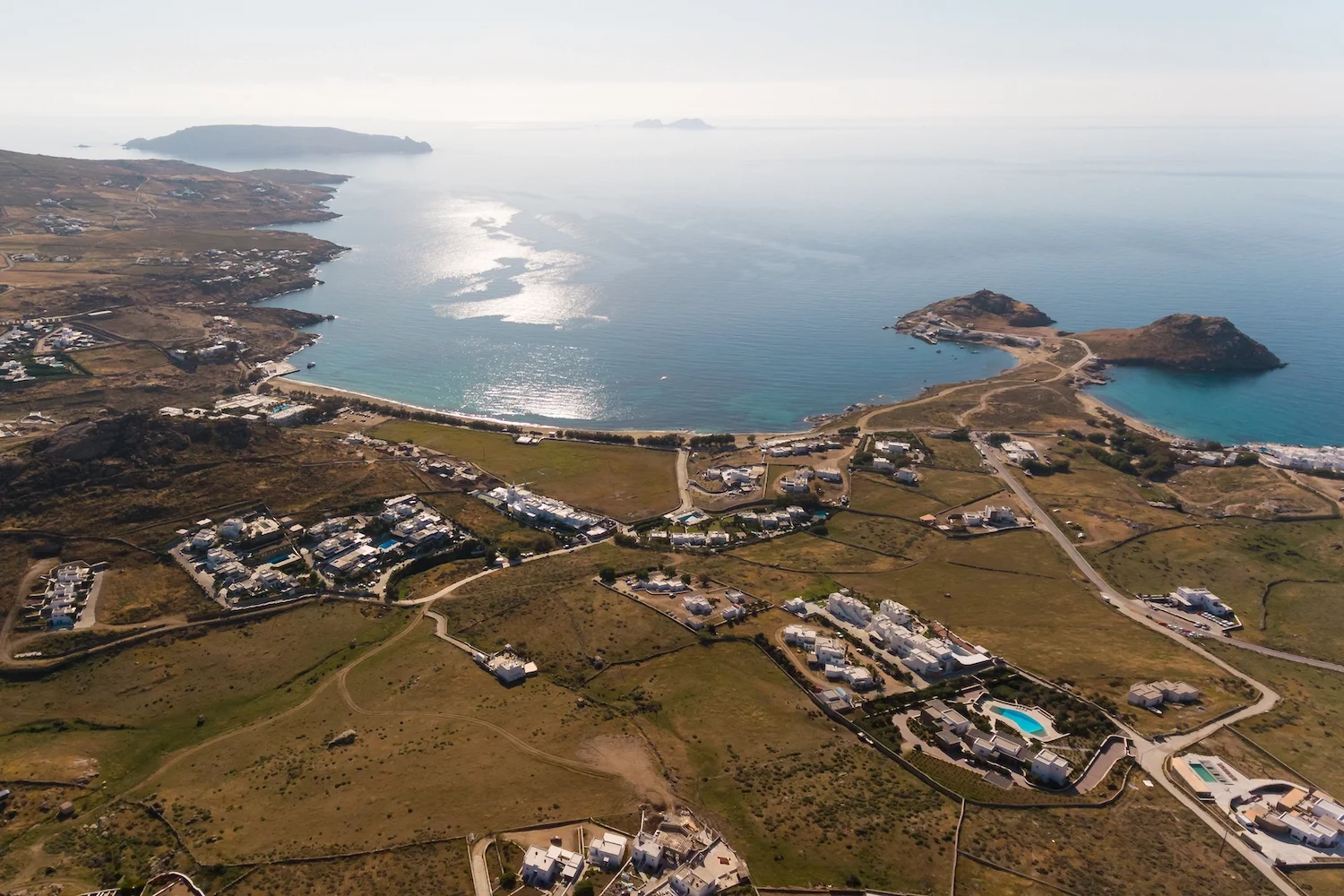 Absolute relaxation culminates with utmost comfort
---
We invite you to discover a world where absolute relaxation culminates with utmost comfort. Step away from your daily life and discover an unparalleled world where infinite views of blue waters and clear skies are the backdrop to the ultimate seaside escape. Unlock your senses and let the Greek light, inspire your path.
We are the amalgamation of all things Aegean